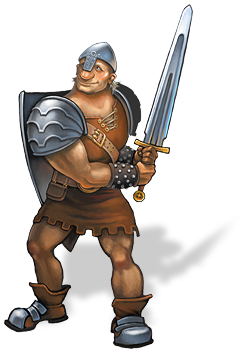 Back to
KingMania page
27th February 2008
We released a new version of Kingmania: North Kingdom. This is a free addon for KingMania!
News in the North Kingdom addon:
- new 11 original levels
- new building
Alchemy
, where you can construct
Kegbots
- powefull kegs of explosives with legs
- new village upgrade
Market
- it enables sell food and receive more gold
- a few bug fixes
If you want to get more info about KingMania, please visit
its page
.
Download
You can download KingMania at its
KingMania page
.
KingMania: North Kingdom addon for XP/Vista
KingMania: North Kingdom addon for Mac OSX
(read readme.txt in the file for more info)
Order
KingMania: North Kingdom is free addon for KingMania.

Order Kingmania for Windows for only $9.95 at 300AD SHOP
Order Kingmania for Mac for only $9.95 at 300AD SHOP

Screenshots
System Requirements:
PC
: XP/Vista 1.2GHz, videocard 64MB, OpenGL recomended
Mac
: OS X 10.3, videocard 64MB