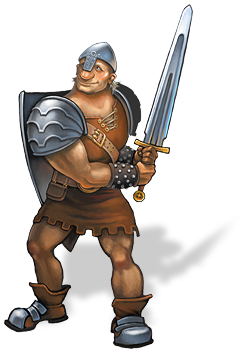 We released a beta version of KingMania Advanced -
Click here to get more info
.
About
Play a
quick action strategy game
, different from any you have seen before! Kingmania is a fast and simple, yet challenging, game that will test your ability to make quick tactical decisions.
You control different buildings, using their power and the power of hordes of your lieges to defeat your opponents. And if you like online challenges, you can play with your friends in
multiplayer mode
!
ONLY THE SMARTEST AND QUICKEST LEADER CAN WIN THE BATTLE!
Download game video
The full version features
- 30 levels with unique battlefields
- More than 30 structure upgrades
- 5 mass destruction spells
- 5 opponents with different strategies - find their weak spots!
- Multiplayer mode to play with your friends online!
- Original music tracks
- And more!
Download
Download the free demo now and test your skill in heat of battles!

Mirror XP/Vista
Mirror Mac OS X
Order
If you like the game, please buy the full version - you will gain a lot of fun for a few bucks. You receive the game in a few minutes and your purchase helps us create more great games for you!
Order Kingmania for Windows for only $9.95 at 300AD SHOP
Order Kingmania for Mac for only $9.95 at 300AD SHOP
Screenshots
System Requirements:
PC
: XP/Vista 1.2GHz, videocard 64MB, OpenGL recomended
Mac
: OS X 10.3, videocard 64MB
KingMania Advanced
KingMania Advanced is a version of KingMania with shaders for Windows with DirectX 9.0c+. You can download and test the beta version
HERE
. The Advanced version is only a free bonus for standard KingMania owners.
KingMania Advanced screenshots: